11 tags
Happy 3rd "Stellaversary" to my friend and pacing...
Great story via Star Stylist Whitney Fields' blog: Happy 3rd Stellaversary to me! After having been a Stylist with Stella & Dot for three years on April 16), it wasn't until the last year that really I began sharing the opportunity with other women I have connected with through in-home trunk shows and online. I am so proud to say that have started to grow my team of Stylists...
4 tags
2 tags
6 tags
8 tags
4 tags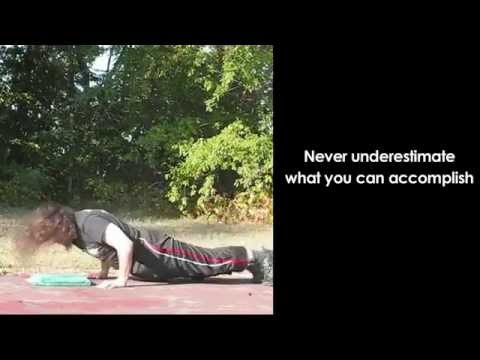 7 tags
7 tags
13 tags
14 tags
12 tags
How To Wear Cocktail Rings
A cocktail ring is a great way to accent your hands, the two hardworking tools we use most. Here are three top tips to wear cocktail rings (watch the video above featuring Stella & Dot Director of Merchandising Jess Nelson for details): 1. Keep it simple on the wrist Choose bracelets that complement your statement ring, but don't steal the spotlight. A dainty number such as the Stella...
6 tags
16 tags
What to Wear: 5 Jewelry Picks for SF Giants Fans
Go Giants! As a Bay Area native, it's amazing to see how the San Francisco Giants are rocking it this season. For fans of "the Black and Orange" these are my top picks to be stylish in the stadium stands, while watching the game with friends at home, and beyond.   1. Capri Chandelier Earrings As seen on beautiful actress Nina Dobrev (pictured above), the handset coral beads...
13 tags
Watch
"Growing up my mom always said, 'Where there's life, there's hope.'" ~Noreen Fraser As a Stella & Dot Stylist it's an honor to impact positive change all over the world by creating jobs for women, and raise funds for urgent causes impacting women through the Stella & Dot Foundation. For Breast Cancer Awareness Month, my company teamed up with...
5 tags
"It's really important to understand that today's company isn't about having the..."
– Jessica Herrin, CEO and founder of Stella & Dot
6 tags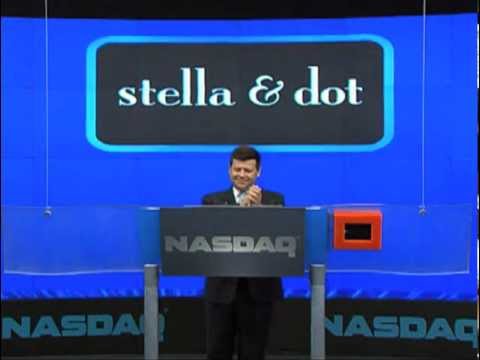 7 tags
Support Autism Speaks! Shop the Shine and Sole...
        Post updated as of 4/1/2012 Stella & Dot has partnered with Autism Speaks, the world's leading autism science and advocacy organization, in an effort to raise funds and awareness of autism through the sale of the signature Shine and Sole Bracelets. In recognition of Autism Awareness Month, 20% of proceeds from each of those bracelets, while supplies last, will be donated to...
4 tags
8 Deadly Toxins Found In Your Cheap Jewelry... →
One of my savvy customers heard about this report and she became concerned about the safety of her Stella & Dot jewels. Well, I choose to sell and wear Stella & Dot for good reason— we have a commitment to social responsibility. Our jewelry will not send you or your child to an early grave by exposing you to high levels of toxins like lead, cadmium, and nickel. We use the highest...
4 tags
6 tags
9 tags
"Three years ago, I clicked on a Kijiji ad that said 'Celebrity Coveted..."
– Heather McLellan, Independent Stylist for Stella & Dot
10 tags
4 tags
8 tags
Jean-ius.
                                                 This series is brought to you by Levi's® Curve ID. Find your custom fit at Levi's® stores or Levi.com Today I'm paying homage to one of my favorite items on the planet: Jeans. I absolutely love a good pair of jeans. I live in jeans. They're so versatile, comfortable, and chic. I pick denim bottoms over flowy dresses and cutesy skirts for nearly...
3 tags
9 tags
2 tags
"Our company isn't about accessories, it's about giving women economic..."
– Jessica Herrin, founder and CEO of Stella & Dot
5 tags
4 tags
5 tags
6 tags
7 tags
5 tags
"I always notice how under-accessorized we are as a country. In India, even the..."
– Blythe Harris, Chief Creative Officer of Stella & Dot
9 tags
6 tags
5 tags
4 tags
7 tags
The Wordy Girl: Collar Candy →
thewordygirl: Ch-ch-check out this comely collar candy (I should totes trademark the wordy nugget, eh?). I spotted this stunning Stella & Dot Indira Necklace on gal pal Shelby Marin over the weekend and fell in love. Bib necklaces, in general, are about as perfect as my imaginary boyfriend James… Shop Stella & Dot: stelladot.com/courtneyparham
7 tags
8 tags
@FalconFashion: Stella & Dot Necklace
Love the Hematite Link Chain by Stella & Dot, especially when layered with our Panther Pendant Necklace! falconfashion: As requested via Twitter, we managed to find a stylish student in a great business casual outfit. Pictured is a great staple piece - a Stella & Dot necklace. Visit us later tonight for this full business casual outfit post.
5 tags
5 tags
5 tags
The Stella & Dot Spring 2012 Collection |... →
sarazucker: i told you i'd show it to you, didn't i? that i would reveal some of the stella & dot spring 2012 collection? here 'tis. not familiar with the site? well, let me break it down: over 50% of all pieces sold cost under $50 prices range…
6 tags
8 tags
Spring 2012 Collection Debut in Dallas, TX [Pics]
Top Stella & Dot Stylists gathered in Dallas to be the first to preview the Spring Collection. They caught up with friends from afar, learned more about the inspirations behind the new collection and gathered indispensable information on Stella & Dot opportunities for the new year. Check out a few of my favorite photos from the event! A look at our limited edition, January Design Studio...
7 tags
8 tags
6 tags